Crikey! The Steve Irwin Gala is sold out! Register your interest to be added to the waitlist for any cancellations or to join us for the Steve Irwin Gala in 2024.
The Steve Irwin Gala celebrates everything the original Wildlife Warrior was most passionate about –
Family, Conservation and Fun
On November 11, we invite you to celebrate the extraordinary life of the one and only Crocodile Hunter, Steve Irwin, and over 20 years of conservation through Wildlife Warriors at our annual Brisbane event. Guests are treated to a scrumptious three-course dinner and a night of wild fun and dancing with roving animals, entertainers, guest speakers and a live auction. In a khaki-decked ballroom, surrounded by fellow Wildlife Warriors, it's a remarkable night honouring one extraordinary man.
Be part of our Wildlife Warriors family as we follow Steve's legacy.
2022 HIGHLIGHTS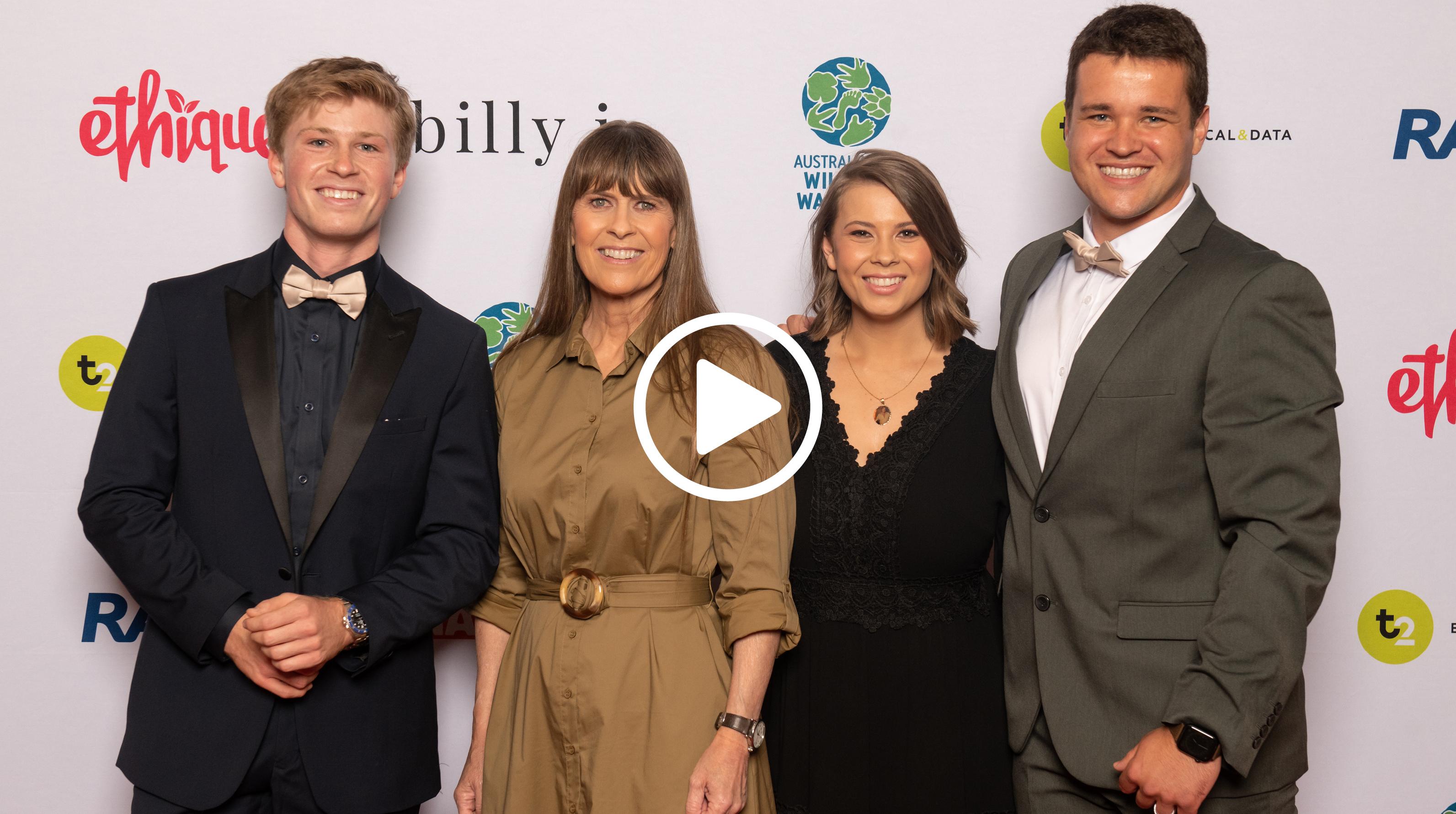 ENTERTAINMENT
LEE KERNAGHAN
Lee Kernaghan is Australia's most loved country music identity and an outback icon. He is credited with reinvigorating Australian Country Music by synthesising traditional country themes with his own brand of rural rock and images of an evolving regional culture.

Songs like The Outback Club, Boys From The Bush, Hat Town, She's My Ute, Outback Club, Backroad Nation and Australian Boy are now modern day anthems for a generation of Australian's living and working on the land.

Lee has achieved a staggering 40 #1 chart hit songs over his career and has been awarded 38 Golden Guitars. His live concerts are a high powered, electric celebration of all things Australian delivered through Lee's songs.
ROBBY KERNAGHAN
Robby Kernaghan, is a multi-award winning singer-songwriter is set to captivate audiences alongside her husband, Lee Kernaghan for this very special night.

A familiar voice on some of Australia's most successful advertising campaigns, Robby has also written and produced her own captivating album, 'Obsession' in 2015. Robby has worked in myriad sectors of the entertainment business and also holds a Diploma of Jazz at the Qld Conservatorium of Music.
ROVE MCMANUS
Rove McManus started out as a stand-up comedian and has gone on to become Australia's most successful talk show host and one of its biggest producers of entertainment television.

Rove got his first TV gig on community television before he hit the prime time schedule in 2000 with Rove Live. The show hosted some of the planet's biggest names with the likes of Cameron Diaz, John Travolta, Drew Barrymore, Matt Damon, The Duchess of York and U2 taking time out to chat with Rove.
BAND OF BLUE
Band of Blue covers a plethora of musical styles drawing on the influence of individual band members; rock, blues, funk, soul, jazz and even country and western when the mood takes. The officers who make up the Band of Blue are from areas of policing like specialist units, state crime operations, scenes of crime and general duties.
MASTER OF CEREMONIES
NARELDA JACOBS
Narelda Jacobs OAM is a Whadjuk Noongar journalist and presenter. She was the first Aboriginal and openly queer newsreader in Australia. Her career at Network 10 has spanned more than two decades, starting in the Perth newsroom in 2000 before heading to Sydney in January 2020 where she is a co-host of Studio 10 and presenter of the one-hour national news bulletin 10 News First: Midday. In 2023 Narelda was awarded a Medal of the Order of Australia for her services to the media and to the community.

Narelda is an NITV and SBS regular, co-hosting The Point, Going Places with Ernie Dingo and the network's January 26 coverage. She co-hosted Sydney Mardi Gras with SBS from 2019-2021 and has appeared on The Project, Insiders, Q+A and The Drum. In 2023 she hosted a special episode of ABC's Compass titled 'Come Together'. Narelda has shared stages and airwaves with Prime Ministers, international leaders and humanitarian advocates.

Narelda is passionate about promoting equality, diversity and inclusion and holds a number of board and ambassador positions including with the National Justice Project, Football Australia and The Australian Literacy and Numeracy Foundation. Narelda was a Rainbow Champion for Sydney World Pride 2023.
CELEBRATING OVER 20 YEARS OF CONSERVATION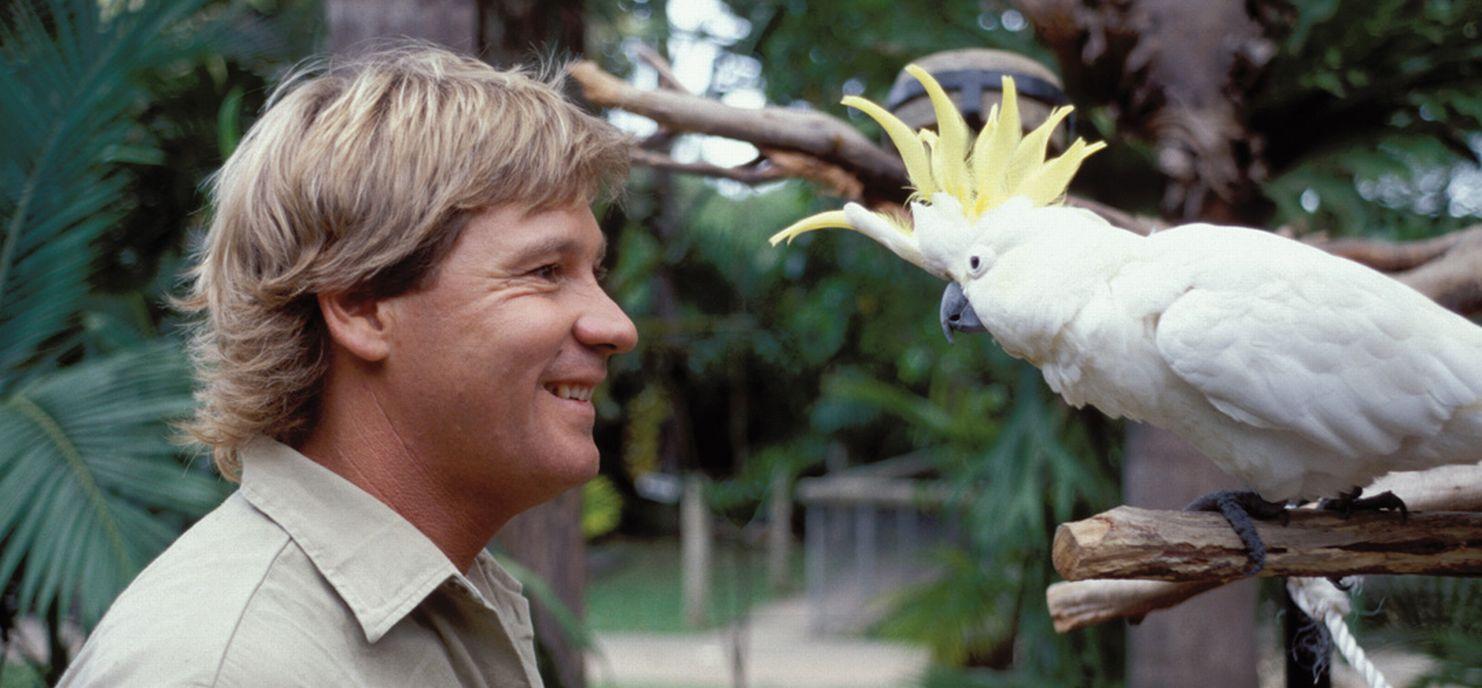 In Australia, your support provides lifesaving treatment to wildlife impacted by road traffic accidents and domestic animal attacks. Overseas, it provides more boots-on-the-ground to combat poaching and the illegal wildlife trade, as well as empowers local communities to join our fight for some of the world's most vulnerable species.
Help us continue Steve's important conservation work.
SPONSORSHIP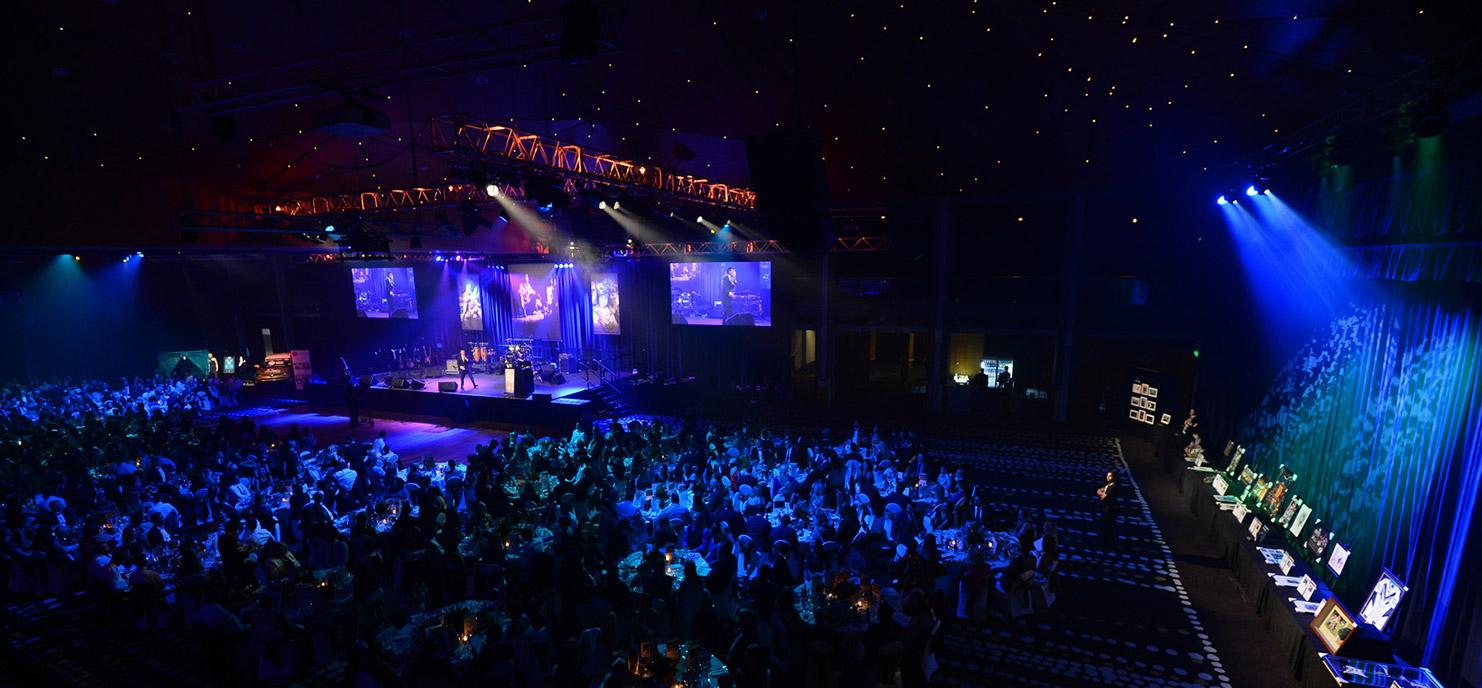 Become a sponsor and make a difference in wildlife conservation!
For more information, please download the sponsorship proposal or contact the team at
---